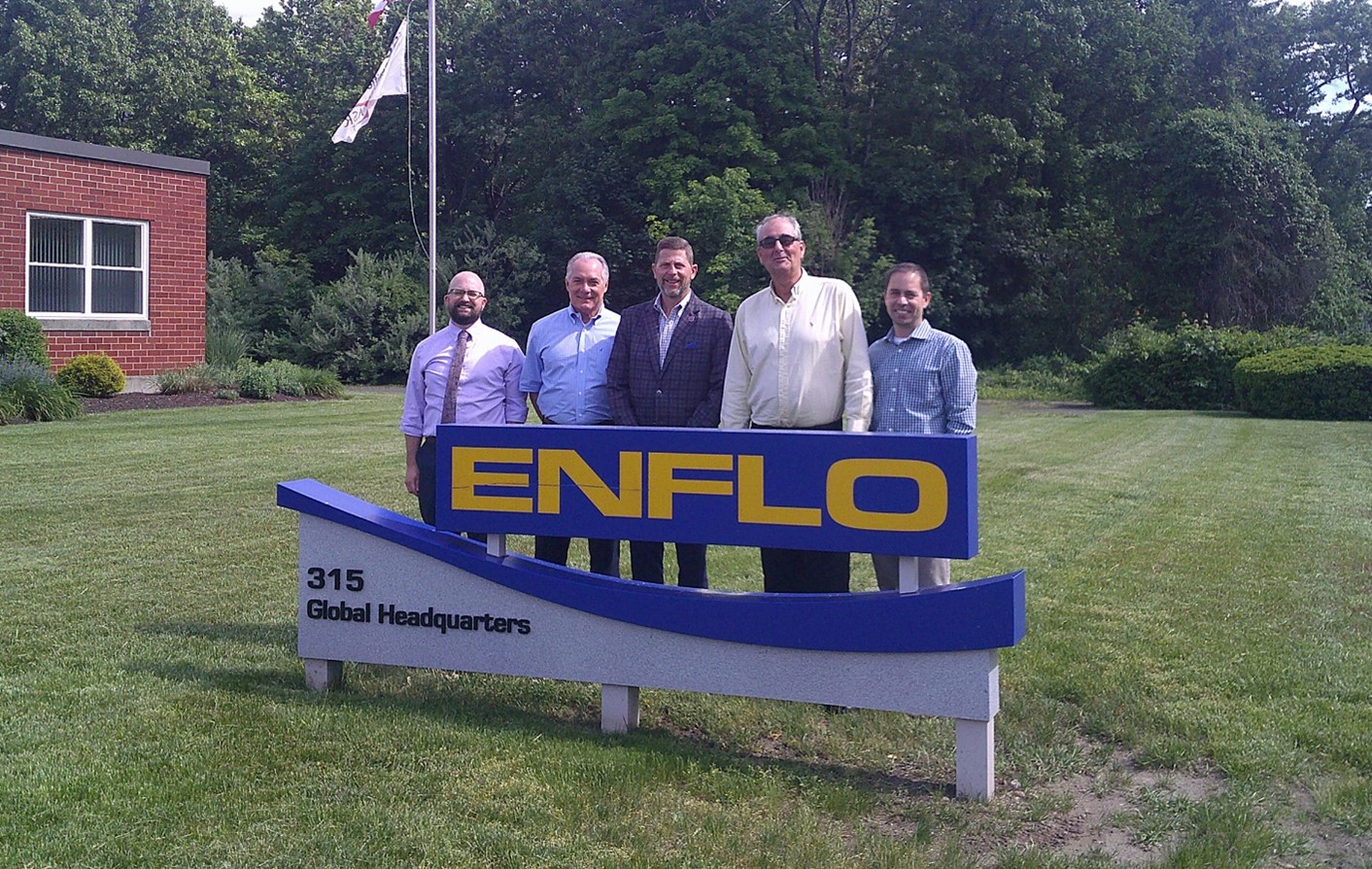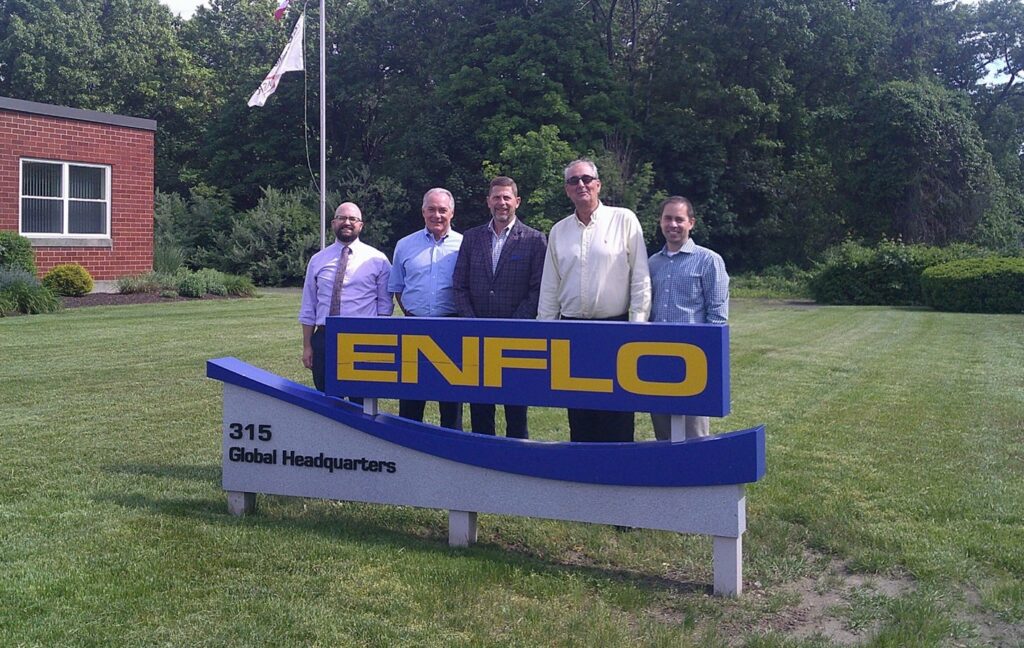 August 18, 2022 Bristol, CT
Enflo LLC, one of the largest, privately owned manufacturers of Polytetrafluoroethylene (PTFE) in North America, recently hosted the Mayor of Bristol, CT, Jeff Caggiano and some of his staff at Enflo's headquarters and manufacturing facility in Bristol, CT.
The new mayor wanted to see Enflo's facility and to view firsthand the company's state-of-the-art skiving machine that is located in its own environmentally controlled room.
In 2019, the Bristol Development Authority (BDA) awarded a Manufacturing Equipment Grant that provided a 5% reimbursement of cost for the new equipment and the required facility renovations.
The intent of the BDA is to support the Bristol manufacturing community by investing in innovative equipment to keep pace with industry. The BDA looks for opportunities to help fund equipment that can increase business for local firms, improve retention and increase hiring of personnel.
Enflo was able to secure the grant for equipment purchases, equipment relocation, necessary building renovations to accommodate the equipment, and the creation of new full-time positions associated with the increased business that results from the state-of-the-art equipment.
Enflo specializes in the formulation, design and manufacture of PTFE – popularly referred to as Teflon™.
Enflo's new skiving machine can efficiently cut and roll large sheets of PTFE down to thicknesses that are incredibly small: .0005" (or ½ mil). This capability makes the equipment very unique and provides Enflo a competitive advantage over a number of its worldwide competitors.
Enflo LLC, was founded in 1954 and is a PTFE specialized solution provider with proven expertise in manufacturing Virgin, Reprocessed and Filled (Enflon®) PTFE basic shapes. With locations in the state of Connecticut and Grand Falls, New Brunswick, Canada, Enflo manufactures PTFE molded sheets, skived sheets, tape, extruded rod and tubing, molded cylinders and rod in standard and custom sizes using PTFE resins and fill materials to fit specific customers' needs.
Enflo serves a wide range of industries such as semiconductor/PCB, construction and bridges, food and beverage, oil and gas, electronics, electrical, aerospace and defense, chemical, energy, and industrial, where high quality products built by proven manufacturing operations are critical for success.