PTFE Pressure-sensitive Tape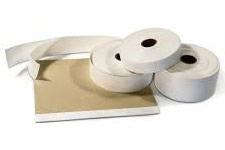 Enflo's PTFE Pressure-Sensitive Tape provides a low-friction, non-stick surface wherever high-temperature and high-dielectric applications are found. Enflo's PTFE Pressure-Sensitive Tape is available in roll form or cut-to-size sheets. The pressure-sensitive backing allows users to peel and stick the PTFE Pressure-Sensitive Tape to other surfaces. Enflo's PTFE Pressure-Sensitive Tapes are treated and coated with an acrylic adhesive rated to 180°F service. The adhesive adds approximately .003″ to the tape thickness and is backed with paper.
Typical applications include packaging, food handling guides and rollers, printing equipment components, electronic equipment guides, liners, cabinet slides, etc.
Enflo has created a two sided PTFE tape with a double backed adhesive center. The PTFE film on either side of the adhesive can be customized widths. This product has many uses including fuel cell applications.
Materials/Resins Available
Enflo's PTFE Pressure-Sensitive Tapes are available in the following resins:
Virgin PTFE – excellent thermal, chemical, and electrical resistant properties.
ENFLON® (Filled PTFE) – PTFE blended with specific additives to suit specific applications.
Enflo's PTFE Pressure-Sensitive Tapes are available in these sizes:
Widths of .500″ up to 12″ wide. Thicknesses range from 0.003″ to 0.030″.
Wider widths may be possible by special request.
PTFE molded sheets with pressure-sensitive backing are available upon request.
Enflo specializes in providing custom products in custom blended resins, colors and custom sizes.
Contact our sales team today!







Enflo products are USP Class VI, FDA, ROHS, REACH, and Conflict Materials compliant.
ISO 9001:2015 Certified QMS
ENFLON® is a registered trademark for Enflo's filled PTFE compositions.
TEFLON® is a registered trademark of Dupont.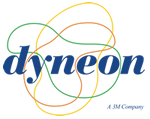 A 3M Company
Dyneon™ TFM™ PTFE
Dyneon and TFM are Trademarks of 3M.