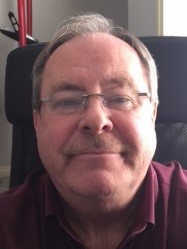 Grand Falls, New Brunswick, Canada – February 2, 2018
In response to its continued expansion and growth, Enflo LLC, a Connecticut based manufacturer of PTFE products has recently hired Mike McAteer to oversee the operations of its Grand Falls, New Brunswick, Canada manufacturing plant.
As Enflo's Director of Operations, Mike is responsible for ensuring that Enflo's products made in Grand Falls meet and exceed Enflo customer's quality and delivery requirements. As a key member of the Enflo Executive Team, Mike directs the activities of employees responsible for manufacturing the high value products that Enflo's customers have come to expect.
Mike joins Enflo from Ganong Brothers Limited located in St. Stephen, New Brunswick where he was the Operational Excellence Coordinator and Production Manager. In those roles, Mike led the organization's Continuous Improvement initiatives and implemented Lean Manufacturing processes while directing nearly 200 employees. Prior to Ganong Brothers, Mike held several high level roles in manufacturing firms including President\General Manager of Star Prebuilt Homes in Acheson, Alberta, Canada, Operations Manager for Aspen Custom Trailers in Leduc, Alberta, Canada, Factory Manager at Valley City Manufacturing in Dundas, Ontario, Canada and Assembly Manager for Presstran Industries, in St. Thomas, Ontario, Canada.
"Mike is an exceptional leader with excellent credentials in LEAN implementation and continuous improvement. These skills are critical to meeting our growth objectives" said Mark Lamoureaux, Enflo's President and CEO. "With his broad experience, Mike has been able to respond immediately to critical tasks which have helped us meet our needs in capacity growth and expansion."
Mr. McAteer has numerous certifications in Operations and Finance including Toyota Production System (TPM), Kaizan Based Lean Manufacturing (Lean Learning Institute\Productivity Improvement Co.), Basics of Supply Chain Management (CPIM), Inventory Management (CAPICS), Cost Accounting (CGA), Financial Accounting (CGA) and Business Law (CGA).