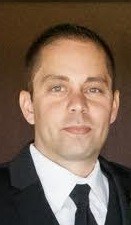 Enflo LLC, continues its investment in new executive talent with the hiring of Jonathan Stanek as Chief Financial Officer (CFO). Mr. Stanek's extensive experience overseeing financial functions for high-growth companies makes him particularly suitable for this challenging role at Enflo LLC.
As CFO for Enflo LLC, Mr. Stanek will be responsible for ensuring that Enflo's finance organization is positioned to enable the company to continue to drive growth, financial governance and risk management across the company's financial operations.
"Jonathan brings terrific skills to our finance and accounting team. His analytical experience, vision, strategic foresight and leadership abilities will help propel the organization to the next level," Mark Lamoureaux, President and CEO, Enflo LLC, said. "With Jonathan on the team, I'm confident we'll be perfectly positioned to meet our growth goals moving forward."
Mr. Stanek comes to Enflo LLC with more than 10 years of finance and financial analysis experience. He held Financial Analyst positions at Starwood Hotels & Resorts and Home Depot HD Supply / White Cap. Most recently, Mr. Stanek was Vice President of Finance at A.H. Harris & Sons, Inc., the largest regional building products distributor in the Northeast with 53 locations, 700 associates, and $400mm in annual revenue.
Mr. Stanek holds a Bachelor of Science in Business Administration, Finance from the University of Central Florida, Orlando, FL.