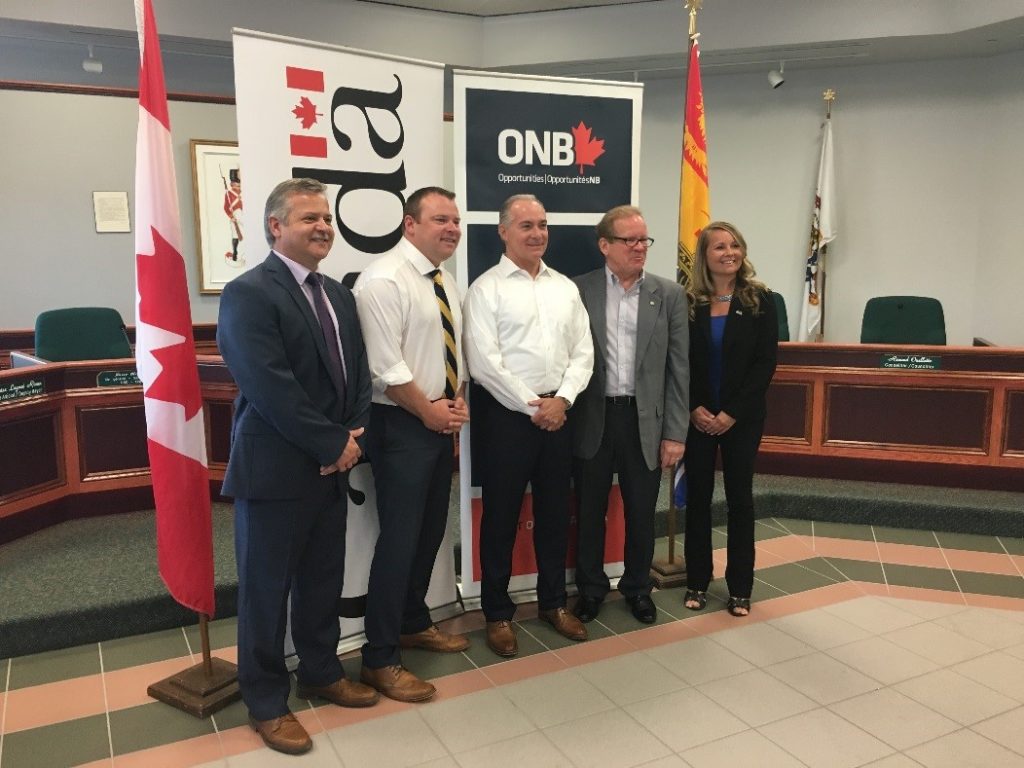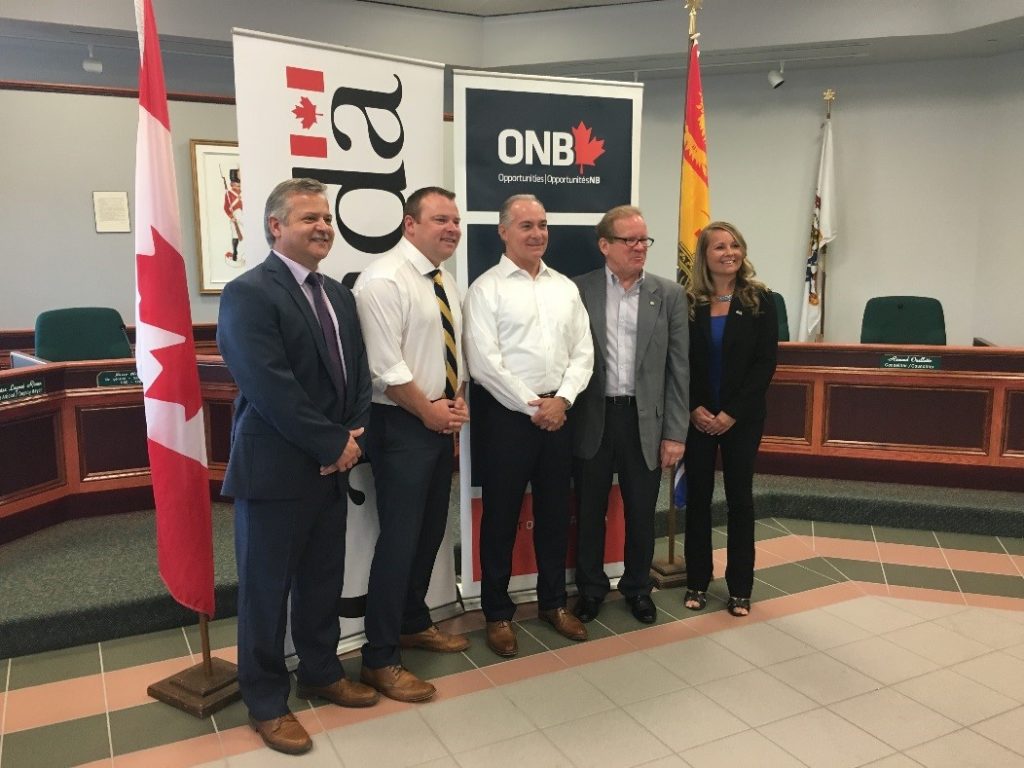 Grand Falls, NB, Canada
In July 2018, the governments of Canada and New Brunswick announced more than CDN $179,000 in assistance to help Enflo Canada Ltd. acquire specialized equipment to increase their production capacity.
TJ Harvey, Member of Parliament for Tobique-Mactaquac, on behalf of the Honourable Navdeep Bains, Minister of Innovation, Science and Economic Development and Minister responsible for the Atlantic Canada Opportunities Agency (ACOA), was joined by Chuck Chiasson, MLA for Victoria-La Vallée, and Mark Lamoureaux, President and CEO of Enflo LLC, to make the announcement.
This investment enables Enflo to increase production of their industrial polytetrafluoroethylene (PTFE) products by 35 percent and thereby remain competitive in the global marketplace. This increased production will create a minimum of four new full-time jobs.
Mr. Harvey stated he was "pleased that the Government of Canada, through ACOA, is supporting Enflo's efforts to increase their production capacity and thereby compete successfully in the global marketplace with increased exports and sales. This investment will create at least four new jobs in our community and will benefit economic development throughout the region."
The Government of Canada is providing a repayable contribution of $90,000 through ACOA's Business Development Program. The Province of New Brunswick is investing $89,375.
This project builds on the Government of Canada's commitment to drive economic growth in Atlantic Canada through the Atlantic Growth Strategy, by supporting economic development in rural communities through investments in growth, expansion and innovation.
Navdeep Bains, Minister of Innovation, Science and Economic Development and Minister responsible for ACOA said in a statement "The Government of Canada is committed to helping Atlantic Canadian businesses grow and innovate so that they can continue to create good quality jobs and generate wealth within their communities. Through ACOA, we are making strategic investments in companies like Enflo Canada Ltd., so they can continue to expand, innovate, and support the diversification of local economies."
Also showing support for the importance of Government funding for Enflo was Chuck Chiasson, MLA for Victoria-La Vallée who said "Growing the economy and creating jobs has been the focus of our government for each of the last four years. By implementing the New Brunswick Economic Growth Plan, and by making smart, strategic investments to grow exports at companies like Enflo, we are getting things done on behalf of this province's working families."
Mark Lamoureaux, President and CEO of Enflo, who accepted the funding assistance on behalf of the company said "Enflo has been manufacturing PTFE products in Grand Falls for 45 years. With the generous assistance provided by ACOA and ONB, Enflo is combining state-of-the-art technology with many years of technical know-how to greatly improve its extrusion production line capabilities. By providing custom solutions, this new technology will give Enflo a significant competitive edge across the markets it serves, open up new markets, improve quality and reduce waste.''

Enflo LLC is one of the largest, privately owned manufacturers of Polytetrafluoroethylene (PTFE) in North America. Founded in 1954, Enflo is a PTFE specialized solution provider with proven expertise in manufacturing Virgin, Reprocessed and Filled (Enflon®) PTFE basic shapes. Enflo manufactures PTFE molded sheets, skived sheets, tape, extruded rod and tubing, molded cylinders and rod in standard and custom sizes using PTFE resins and fill materials to fit our customers' needs.
Enflo serves a wide range of industries such as construction and bridges, food and beverage, oil and gas, electronics, automotive, aerospace and defense, chemical, energy, and industrial, where high quality products built by proven manufacturing operations are critical for success. Enflo has two manufacturing plants working to provide products to a worldwide customer base. U.S. customers are serviced by Enflo LLC in Bristol, Connecticut, and Canada/International customers are serviced by Enflo Canada Ltd., in Grand Falls, New Brunswick, Canada.